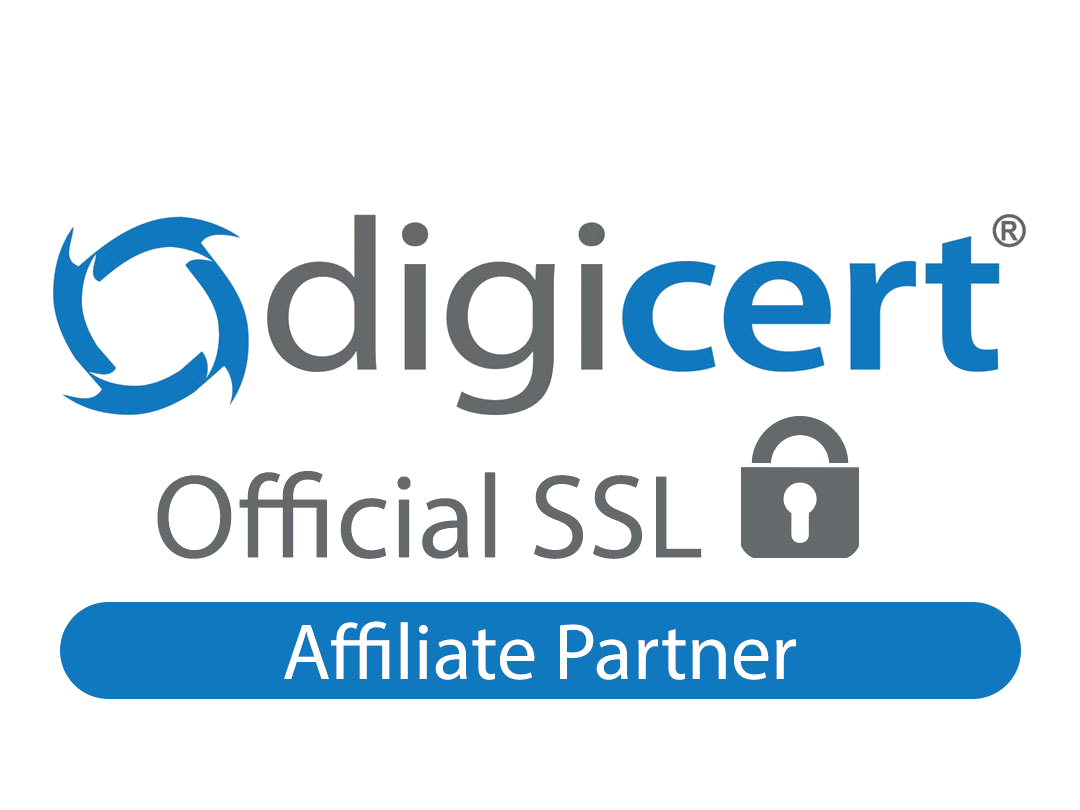 DigiCert Malaysia Reseller, Standard SSL, Wildcard SSL Certificate, multi domain SSL, Wildcard SSL, EV Multi-Domain SSL, Digicert Extended Validation Multi domain


DigiCert is the world's premier provider of high-assurance digital certificates—providing trusted SSL, private and managed PKI deployments, and device certificates for the emerging IoT market. Since our founding almost fifteen years ago, we've been driven by the idea of finding a better way. A better way to provide authentication on the internet. A better way to tailor solutions to our customer's needs. Now, we've added Symantec's experience and talent to our legacy of innovation to find a better way to lead the industry forward, and build greater trust in identity and digital interactions.

On September 1, 2020, the industry stopped issuing 2-year public SSL/TLS certificates. The new maximum validity for public DV, OV, and EV SSL/TLS certificates is 397 days (approximately 13 months). See One-Year Public-Trust SSL Certificates: DigiCert's Here to Help.
Tutorial

The Evolution of SSL and TLS
Adding subject alternative names (SANs) to your Multi-Domain SSL Certificate
Multi-Domain SSL Certificates - DigiCert Account Tutorial
How to Generate CSR
Generate CSR
OpenSSL CSR Creation
Where Is Your Private Key?
General CSR Creation Guidelines
---
How to generate PFX certificate?
A PKCS12, also called a PFX, is a file that contains your private key, certificate, and intermediate. Since you create your own private key, we are not able to provide the certificate in PKCS12 format (because we don't have the private key). However, it is easy to create a PKCS12/PFX using our DigiCert Utility: www.digicert.com/util



First create the CSR in the DigiCert Utility: http://www.digicert.com/util/csr-creation-microsoft-servers-using-digicert-utility.htm

Use the new CSR to re-key your certificate: http://www.digicert.com/ssl-support/ssl-certificate-reissue.htm

Import the new, re-keyed certificate into the Utility: http://www.digicert.com/util/ssl-certificate-installation-using-digicert-utility-for-microsoft-servers.htm (Steps 1-4)

Finally, export the certificate in PFX format: http://www.digicert.com/util/pfx-certificate-management-utility-import-export-instructions.htm
---
What is a Standard SSL Certificate?
A single-domain SSL (Secure Sockets Layer) certificate:
Establishes a secure connection between a browser and a server
Encrypts communication—reassuring visitors their sensitive information, such as credit card information, is safe
Authenticates an organization's identity
Places a padlock next to your web address in the browser
What is a Multi-Domain (SAN) Certificate?
Multi-Domain Certificates, also called SAN certificates, offer complete control over the Subject Alternative Name field. These certificates are ideal for securing multiple names across different domains and subdomains (e.g., Exchange/OCS environments). You also have the option to add, change, and delete any of the SANs on the fly to reflect the evolving needs of your network.
What is a Wildcard SSL Certificate?
Easy to manage and flexible, a Subject Alternative Names (SANs) secured Wildcard is a top choice for organizations managing multiple sites hosted across numerous subdomains.
With a DigiCert Wildcard, you can issue copies of your certificate on as many servers as you want, each of which is assigned its own private key. Add, change, or delete a SAN at any point during the lifecycle of the certificate for no extra charge.
What is a Common Name (CN)?
Solution
SSL Certificates
The Common Name (CN), also known as the Fully Qualified Domain Name (FQDN), is the characteristic value within a Distinguished Name (DN).
Typically, it is composed of Host Domain Name and looks like, "www.digicert.com" or "digicert.com".
The Common Name field is often misinterpreted and is filled out incorrectly.
Do not use your organization's name as your common name.
Before you can enroll for a certificate, you must generate a Certificate Signing Request (CSR) from your Web server.
While generating a CSR, you will be required to enter information in the Common Name field.

Certificates are specific to the Common Name that they have been issued to at the Host level.
The Common Name must be the same as the Web address you access when connecting to a secure site.
For example, a Server ID for the domain "digicert.com" will receive a warning if accessing a site named "www.digicert.com" or "knowledge.digicert.com" because "www.digicert.com" and "knowledge.digicert.com" are different from the Common Name, "digicert.com".
In this case, you must create a CSR for the correct Common Name to resolve the problem.

Code Signing
The Common Name for Code Signing is not related to a Fully Qualified Domain Name (FQDN) and should be identical to the Organization Name. Code Signing ID's are for digitally signing code and do not utilize any specific URL's.
Datasheet
DigiCert SSL Products
Gaining Customer Confidence with Extended Validation (EV) Certificates
TLS/SSL Certificate Management Best Practices
DigiCert® Public Key Infrastructure (PKI) Platform
Support
What is a Common Name (CN)?
What is a SAN (Subject Alternative Name) certificate?
Order your SSL/TLS certificates
Ordering DigiCert SSL Certificates
How to Install an SSL Certificate
DigiCert® SSL Installation Diagnostics Tool
Contact Symantec Website Security Support
Compare TLS/SSL Certificates
What is a Common Name (CN/FQCN)?
TLS Best Practices
DigiCert SSL Products
Compatibility of DigiCert Trusted Root Certificates
SSL Certificate Validation Process from DigiCert
Master Services Agreement
* ESD: electronic software download.
All the products are digital in nature and are downloaded/shipped online. There will be no physical CD/manual.