Customer Service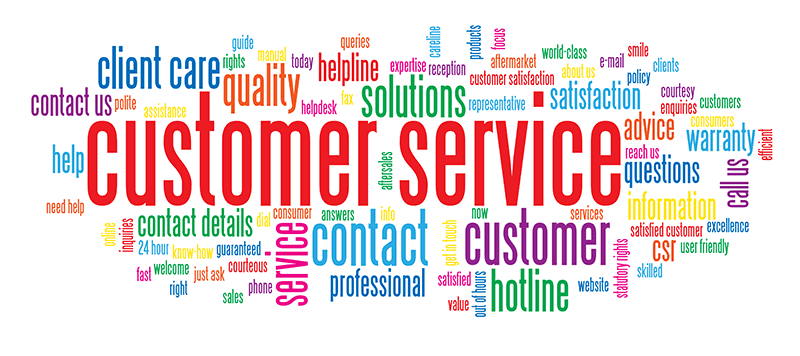 Customer Service
Shipping & Delivery

Unless specified, next day delivery only is available on all items. Delivery is limited to areas in the Malaysia.
Standard delivery rates apply for deliveries made Monday to Friday 10am - 3.00pm.
Afterhours rates apply for weekend deliveries and are higher.
We do not send out products on weekends nor public holidays, this is to prevent the lost of goods.
Delivery is made via PosLaju National Courier.
Shipping is available on MOST items. Items available for shipping are marked on item tab OR TOP OF PAGE. Shipping not available to P.O Boxes addresses.
Shipping available only to contigous Malaysian states.
Most goods will be shipped with insurance coverage, which will be covered by Maybank Etiqa, all claimes are to be made via the insurer.
Terms and Conditions apply.
Customer can track and trace the parcel via PosLaju Track & Trace

Privacy & Security

AWESOME TECHNOLOGY RESOURCES has established this web site ("Our Site") to provide information to the public, facilitate communication among our visitors, vendors and customers, and offer for sale of our goods and services. This privacy and security statement ("Statement") describes how AWESOME TECHNOLOGY RESOURCES collects and uses information from visitors to Our Site
We are committed to protecting your privacy. We will not pass on any individual user details for third party use unless we have your prior consent.
As part of the free service you will get from computerage.com.my you will receive the occasional email from us [informational and promotional] if you have created an account.
If you do not wish to receive these emails you can stop them by deleting your account or cancel the newsletter subscription at any time. Will do not retain any account information as a result of a deleted account.

By using Our Site, you consent our collection and use of information about you in accordance with this Statement. We may update this Statement from time to time by posting a modified statement on this page, or, if we determine that it is appropriate, we may post a notice of the change on our home page. By continuing to use Our Site after we have posted a notice of modification, you agree to the terms of the modified Statement.

Returns & Replacements

Changing and Canceling Orders


Customers may change or cancel an Order during the time from starting the ordering process until the process for formally placing the Order is completed.

If a Customer wishes to change or cancel an Order as prescribed in Paragraph 1 of this Article, the Customer must send a notice of intent to change or cancel said Order to the Customer Center via e-mail from the Webpage specified by AWESOME TECHNOLOGY RESOURCES before the process for formally placing the Order is completed.

The Order information can be changed by re-entering the Order.

An Order cannot be changed or cancelled after it has been formally placed except in the case of returns or replacements pursuant to "Returns" of this Agreement.

If an Order is to be cancelled, a fee of 30% will be imposed on the total amount of the order, provided that the license is not yet registered to the customer.

Most of the products (software) are not returnable, as the license would be registered to the specific customers. Customers have to make sure the specific software they need, and what we quote will be according to customers specifications, no rejects/ amendments/ returns are allowed after official PO is raised.

Replacements


We do not offer replacement for sold item(s), unless it is shipped wrongly by AWESOME TECHNOLOGY RESOURCES.
Ordering

All orders created online are borned legally. By creating an order (Purchase Order), customer is required to make the full payment in 14 days prior to delivery of the goods.
Payment, Pricing & Promotions

Payment
All payments and to be made in advance prior to delivery, confirmation or official receipt will be issued once payment is honoured by our banker. Payment method includes: Online Banking Transfer, Cheque and Cash payment are to be made via bank counter or CMD (Cheque/ Cash Deposit Machine). Customer is required to email us the payment slip as the proof of payment to initiate the order process.

Goods will be delivered after the payment, either physically or electronically. For some goods which are out of stock, please allow 7-14 working days for delivery.
Pricing


Price quoted is per unit/ per license, unless stated.
All final quotes are to be confirmed with our official quotation.
Promotions are valid for a limited period of time or while stocks last only.



Credit Card Payment
4% additional surcharge for credit card payment .
For payment with credit card via Paypal, please allow 3-5 working days for the payment gateway to verify and pay us, this is to eliminate fraud cases as requested by Paypal.


Pay by Paypal
Please refer to the image to pay if you do not have a Paypal account.


Viewing Orders

Customer can view orders made by loggin into our website. Login

Updating Account Information

Customers are required to update their account information such as address, phone number, email address and etc. from time to time.
Goods will be delivered to the order's SHIPPING ADDRESS unless stated.

Disclaimer

Although we have put all our efforts to make this web site error-free, we reserved the right to alter the content of this web site any time. AWESOME TECHNOLOGY RESOURCES will not be liable for editorial, pictorial, typographical errors on this web site. Any free software tools provided on this website is FREE and only for non-commercial usage. THESE SOFTWARES ARE PROVIDED "AS IS" WITHOUT WARRANTY OF ANY KIND. YOU USE THESE SOFTWARES ONLY FOR OWN RISK.



Adobe, Autodesk, Corel, Apple, Borland, Symantec and other trademarks or registered trademarks of their respective owners or its subsidiaries in United States and other countries.
Microsoft and Windows are registered trademarks of Microsoft Corporation.
All other logos are trademarks or registered trademarks of their respective owners.
Actual models/ packings may differ to illustration provided.
Pictures, images are for illustration purposes only.
Prices and specifications subject to change without prior notice.
Terms and conditions apply.
Please contact us should you have any inquiries or if we have infringed your copyrights.
Terms of Sale
1.
SCOPE AND APPLICATION
1.1
THESE TERMS OF SALE ("TERMS") CONSITUTE A BINDING LEGAL CONTRACT BETWEEN (A) US, AWESOME TECHNOLOGY RESOURCES, UNIT B2-2-3, SOLARIS DUTAMAS, 1, JALAN DUTAMAS 1, 50480 KUALA LUMPUR, THE SELLER (WITH REFERENCES TO "US", "WE", OR "OUR" BEING CONSTRUED ACCORDINGLY), AND (B) YOU, THE PURCHASER (WITH REFERENCES TO "YOU" OR "YOUR" BEING CONSTRUED ACCORDINGLY).

THESE TERMS APPLY TO ALL OFFERS, SALES AND PURCHASES OF THIRD PARTY PRODUCTS (INCLUDING, WITHOUT LIMITATION, HARDWARE, SOFTWARE, LICENSE RIGHTS, AND SERVICE USE RIGHTS RESOLD BY US) ("PRODUCTS") OR ACCESS RIGHTS TO SERVICES WE DIRECTLY PROVIDE (INCLUDING, WITHOUT LIMITATION, EXTENDED DOWNLOAD SERVICE OR REGISTRATION BACKUP SERVICE) ("CA SERVICES"), WHICH OCCUR EITHER (A) THROUGH THE ONLINE STORE ON WHICH WE POST THESE TERMS, OR (B) THROUGH ANY OTHER MEANS THROUGH WHICH WE ENGAGE IN THE SALE OF PRODUCTS AND CA SERVICES, SUCH AS BUT NOT LIMITED TO ORDERS BY PHONE (THE WEBSITE AND SUCH OTHER MEANS, A "CA COMMERCE SOLUTION"). BY ORDERING ANY PRODUCT OR CA SERVICE THROUGH A CA COMMERCE SOLUTION OR BY VISITING THIS ONLINE STORE, YOU SIGNIFY YOUR ACCEPTANCE OF THIS AGREEMENT.
1.2
We value our relationship with you and consider our approach to privacy of the information you provide in your use of the CA commerce solution to be an important aspect of that relationship. Our Privacy Statement governs the collection and use of information through the CA commerce solution. By submitting your personally identifiable information to us in relation to your order, you consent to such information being processed to fulfill your order and in accordance with our Privacy Statement. The Privacy Statement is incorporated by reference into and is made a part of this Agreement.
1.3
ALL ORDERS ARE SUBJECT TO YOUR CONSENT TO ANY APPLICABLE LICENSE AGREEMENT OR USAGE TERMS IS DELIVERED WITH, INCLUDED IN, OR PRESENTED IN CONNECTION WITH YOUR PRODUCT OR CA SERVICE. If you do not agree to the license or usage terms once you see them, do not accept them and contact customer service.
1.4
When a customer enters a brick-and-mortar store, the customer is bound by the store rules in effect on the date of his or her visit. Similarly, you are bound by the version of these Terms in effect on the date of each order you place through this CA commerce solution. These Terms may change from time to time, so please review them upon submission of each order, even if you have reviewed them before.
1.5
ALL ACCEPTED ORDERS ARE FINAL, NON-CANCELABLE AND NON-REFUNDABLE, EXCEPT AS SPECIFIED IN THE RETURNS POLICY APPLICABLE TO YOUR PURCHASE.
2.
ORDER PLACEMENT AND ACCEPTANCE; ONLINE CONTRACTING
2.1
We attempt to describe the Products and CA Services available for purchase through the CA commerce solution as accurately as possible. However, we do not warrant that the prices, quotations, anticipated delivery dates, and descriptions made or referred to on the CA commerce solution or any related websites are accurate, complete, reliable, current, or error-free. The prices, quotations and descriptions made on the CA commerce solution are subject to availability, do not constitute an offer and may be withdrawn or revised at any time prior to our express Acceptance of your order (as described below).
2.2
All Product specifications, illustrations, drawings, particulars, dimensions, performance data and other information on the CA commerce solution or related pages, or otherwise made available by us or a Product manufacturer or publisher, are intended to represent no more than a general illustration of the Products and do not constitute a warranty or representation by us that the Products will conform with the same. You must refer to the manufacturer's specifications or warranty documentation to determine your rights and remedies in this regard.
2.3
While we make every effort to ensure that items appearing on the CA commerce solution are available, we cannot guarantee that all items are in stock or immediately available when you submit your order. We may reject your order (without liability) if we are unable to process or fulfill it. If this is the case, we will refund any prior payment that you have made for that item.
2.4
An order submitted by you only constitutes an offer by you to us to purchase Products or CA Services subject to these Terms at the price and on the terms stated in the order, and is subject to our subsequent Acceptance (as defined below), irrespective of whether the button or link you press or activate to submit your order to us includes words such as "complete order" or otherwise indicates that it is the final step in completion of your order. Any order confirmation email received by you prior to our Acceptance shall constitute an acknowledgement of our receipt of your offer only, and not an acceptance of your offer.
2.5
You acknowledge and agree that if you are placing an order through a website, by clicking or activating the button or hyperlink to submit your order, you are placing a legally binding offer. You consent to: (i) the use of electronic communications in order to enter into contracts and place orders with us; and (ii) the electronic delivery of notices, policies and records of transactions initiated or completed by you online. You have the right to withdraw your consent to electronic contracting and to electronic delivery, but if you do, we may cancel your order and/or your access to CA Services and Third Party Services. If you do not consent to receive any notices electronically, you must stop using the CA commerce solution.
2.6
Our acceptance of your order only occurs at such time that we have both (a) dispatched your Product order and/or provided you with access to CA Services, and (b) received payment of the purchase price of your order through settlement of funds via your provided credit card or other payment method ("Acceptance"). We may cancel your order at any time and for any lawful reason prior to Acceptance. Prior to Acceptance, an automatic e-mail acknowledgement of your order may be generated. Please note that any such automatic acknowledgement does not constitute a formal acceptance of your order.
2.7
We may keep records of orders received, acknowledgements, acceptances and other contract records after Acceptance for a period not to exceed the maximum period permitted by law. We may be able to provide you with copies on written request; however you must make sure you print a copy of all such documents and these Terms for your own records.
2.8
If we have cause to believe that you are unable to pay your debts as they fall due, you fail to pay any amount by the due date or breach any of these Terms, we believe you have engaged in fraud or criminal activity in connection with your use of the CA commerce solution, or we are unable to process payment to the payment method you provided with your offer, then, without prejudice to any of our other rights, we may do any or all of the following: (a) stop any Products in transit to you; (b) suspend further deliveries of Product if on an ongoing basis; (c) stop or suspend provision of CA Services; (d) cancel or revoke issues Service Use Rights for Third Party Services; (e) cancel any automatic renewal plan in which you have elected to participate; and/or (f) cancel any and all other contracts between us and you.
3.
PRICING AND PAYMENT TERMS
3.1
Prices do not include shipping and handling, expedited service, or sales taxes, if applicable, which will be added to your total price. You are responsible for any shipping and handling charges and state and local sales or use taxes that may apply to your order. If the price of a Product is obviously incorrect, regardless of whether it is an error in a price posted on the CA commerce solution or otherwise communicated to you, then we reserve the right, at our sole discretion, to cancel your order and refund to you the amount that you paid, regardless of how the error occurred.
3.2
Prices payable for Products or CA Services are those in effect at the time of Acceptance, unless otherwise expressly agreed. Prices may be indicated on the CA commerce solution or an order acknowledgement but the authoritative price in the event of any discrepancy, is the price that is notified to you on our Acceptance through the charge placed through your selected payment method. Payment shall be made by the payment method selected during your order completion process through the CA commerce solution. We will charge credit or debit cards on dispatch of the Product or commencement of CA Services. We reserve the right to verify and/or authorize credit or debit card payments prior to Acceptance.
3.3
Except as expressly provided elsewhere in these Terms or the CA commerce solution, payment may be taken in full notwithstanding any claim for short delivery or defects.
3.4
Where the payment is invoiced, each invoice shall be due and payable in full by the due date specified on the invoice, and if no date is specified on the invoice, within thirty (30) days of the date of invoice. If you fail to pay invoiced amount when due, we may (a) by notice declare all invoiced amounts unpaid at that date to be immediately due and payable, and (b) take all actions determined necessary and appropriate by us to collect such unpaid amount.
3.5
No counterclaim or set-off may be deducted from any payment due without our written consent. We may also take action against you for the price of Products at any time after payment has become due even though title or rights to those Products may not yet have passed to you.
3.6
If you elect to use the services of a third party payment or billing provider in connection with your purchase from us, your use of such services will be subject to the third party provider's own terms and conditions. You may be required to create an account with such third party provider and/or provide that third party provider with your bank account or credit/debit card details. We are not responsible for, and you agree to hold us harmless from and against any liability resulting from, the acts or omissions of any third party payment or billing provider.
3.7
Any extension of credit allowed to you may be changed or withdrawn at any time. Interest shall be chargeable on overdue amounts accruing on a daily basis at the maximum amount permitted under applicable law from the due date for payment until our receipt of the full amount (whether before or after judgment). You shall indemnify us on demand against any out of pocket expenses incurred in relation to recovery of any overdue amounts.
4.
DELIVERY
4.1
We will use all commercially reasonable efforts to deliver Products in a timely manner. For Products delivered electronically, we will deliver such Products by electronic transmission or via download. Delivery timescales/dates specified on the CA commerce solution, in any order acknowledgement or elsewhere are estimates only.
4.2
The places that we deliver to are listed on the Site ("Territory"). Delivery shall be to a valid address within the Territory submitted by you and subject to Acceptance ("Delivery Address"). You must check the Delivery Address on any order acknowledgement or Acceptance we provide, and notify us of errors or omissions as soon as possible. We reserve the right to charge you for any extra costs arising from changes you make to the Delivery Address after you submit an order.
4.3
Where we deliver Products by installments, each installment constitutes a separate contract and any defect in any one or more installments shall not entitle you to repudiate the contract as a whole nor to cancel any subsequent installment.
4.4
Save as otherwise provided in these Terms, risk of loss of or damage to the Products passes to you (a) for Products delivered digitally, upon the provision to you of a download link for Software, or of a license key or Service Use Rights, via email or other electronic delivery method; and (b) for Products delivered physically, upon delivery of a product to the delivery location (if no signature is required for delivery, you accept all risk of loss for theft or loss of the delivered product following delivery to the delivery location).
5.
REJECTION, DAMAGE OR LOSS IN TRANSIT; PRODUCT WARRANTY
Except as set out above or under any applicable returns policy presented on the CA commerce solution and applicable to your purchase of a Product or CA SERVICE ("Returns Policy") and subject to any rights you have under applicable law that cannot be excluded or limited by these Terms:
5.1
We shall not be liable and you shall not be entitled to reject Products or CA Services, except for:
(a)
Damage to or loss of Products or any part thereof in transit (where the Products are carried by our own transport or by a carrier on our behalf) for which you notify us in writing of such damage or loss within 5 working days of your receipt of the Products (if damaged) or 5 working days of the anticipated delivery date of the Products (if lost);
(b)
Defects in Products (not being defects caused by any act, neglect or default on your part) for which you notify us of such defect within 5 days of your receipt of the Products.
5.2
We shall not be liable for any damage or losses arising from defective installation of the Products; from the use of the Products in connection with other defective, unsuitable or defectively installed equipment; your negligence; improper use; or use in any manner inconsistent with the manufacturer's specifications or instructions.
5.3
If you refuse or fail to take delivery of Products, any risk of loss or damage to the Products shall nonetheless pass to you, and without prejudice to any other rights or remedies we have:
5.3.1
We shall remain entitled to payment in full for the Products or CA Services delivered;
5.3.2
We may effect delivery by whatever means we consider appropriate or store Products at your risk, and you shall be liable for, and shall pay on our demand, all costs of Product storage and any additional costs incurred as a result of such refusal or failure to take delivery; and
5.3.3
We shall be entitled 30 days after the agreed date for delivery to dispose of Products in such manner as we determine and may set off any proceeds of sale against any sums due from you.
5.4
Except to the extent required as a result of any mandatory rights you have as a consumer under applicable law, you shall not be entitled to reject the Products in whole or in part by reason of short delivery and shall pay in full notwithstanding short delivery or non-delivery unless you notify us in writing of any claim within 7 days of the latest of the date of receipt of the relevant invoice or delivery whereupon you shall pay for the quantity actually delivered.
5.5
Where there is a shortage or failure to deliver, or any defect in or damage to a Product or Service, we may at our option:
(a)
(in the case of Product shortage or non-delivery) make good any such shortage or non-delivery and/or
(b)
in the case of failure to perform or defective performance of a Service, make good such failure or defective performance; and/or
(c)
in the case of damage or any defect(s) in the Product and in accordance with any applicable Returns Policy:
(i)
Replace or repair the Product upon you returning the Product; or;
(ii)
Refund the price paid in respect of any Products found to be damaged or defective.
However, your rights of repair or replacement of any Products or any part or parts thereof which are found to be defective will (except where agreed otherwise) be negated or rendered void where Products have been repaired or altered by persons other than the manufacturer, us or any authorized dealer; defective Product or Products have not been returned together with full details in writing of the alleged defects within 30 days from the date on which such Products were delivered; and/or defects are due (wholly or partially) to mistreatment, improper use or storage or maintenance or installation, or failure to observe any manufacturers' instructions or other directions issued or made available by us in connection with the delivered Products.
5.6
You will have the benefit of any manufacturer's, licensor's or supplier's warranty provided by the manufacturer, licensor or supplier to you in connection with your purchased Products and should refer to the relevant documentation supplied with the Product in this regard. (If applicable, the Returns Policy may also set out procedures applicable to repairs or replacement of defective Products delivered.)
6.
SOFTWARE AND SERVICE USE RIGHTS
6.1
Where any Product supplied is or includes software ("
Software
"), this Software (a) is licensed to you (and not sold to you) by the licensor/owner subject to their license agreement or terms included with such Software or presented during your checkout process or software installation process ("
License Terms
"). In addition:
6.1.1
Such Software may not be copied, adapted, translated, made available, distributed, varied, modified, disassembled, decompiled, reverse engineered or combined with any other software, save to the extent that (i) this is permitted in the License Terms, or (ii) applicable law expressly mandates such a right which cannot legally be excluded by contract.
6.1.2
Save to the extent provided for in any applicable License Terms, your rights of return and/or to a refund under these Terms and any applicable Returns Policy
do not apply
in the event that you open the Software shrink-wrap and/or break the license seal and/or use the Software.
6.1.3
Except to the extent expressly provided by us in writing or under relevant License Terms, Software is provided 'as is' without any warranties, terms or conditions as to quality, fitness for purpose, performance or correspondence with description and we do not offer any warranties or guarantees in relation to Software installation, configuration or error/defect correction. You are advised to refer to any License Terms with regards to determining your rights against a manufacturer, licensor or supplier of the Software.
6.2
With respect to your purchase of an service use right associated with a software-as-a-service, platform-as-a-service, or infrastructure-as-a-service offering operated and provided by a third party ("Third Party Service"), we are selling you an intangible right to access, use, and/or participate in such Third Party Service for a specified usage duration (a "Service Use Right") and we are not the provider or operator of such Third Party Service. Your use of a Third Party Service is subject to the relevant terms of use or other license terms between you and the Third Party Service operator (and not us) related to such Third Party Service ("Service Terms"). You agree and acknowledge that these Terms only apply to our sale of Service Use Rights to you, and do not apply to your use of a Third Party Service. The company or entity which operates the Third Party Service is solely responsible for fulfilling, operating and providing the Third Party Service for which we resell you a Service Use Right. You agree to hold us harmless from and against any liability resulting from your use of, or inability to use, a Third Party Service, except that we (either directly or through our subcontractor) will provide reasonable customer support to you in connection with the fulfillment to you of access credentials as part of your purchased Service Use Right. We disclaim any warranties, terms or conditions as to quality, fitness for purpose, performance or correspondence with description and we do not offer any warranties or guarantees in relation to the availability, use or results from using any Third Party Service for which we sell Service Use Rights. You are advised to refer to any Service Terms with regards to determining your rights against the operator of a Third Party Service.
7.
WAIVER AND LIMITATION OF LIABILITY; RISK ALLOCATION
7.1
YOU UNDERSTAND AND AGREE THAT WE ARE NOT THE MANUFACTUER OF THE PRODUCTS WE OFFER FOR SALE THROUGH THE PROPERTY, AND ARE NOT THE OPERATOR OF THIRD PARTY SERVICES FOR WHICH WE OFFER SERVICE USE RIGHTS FOR SALE THROUGH THE PROPERTY. TO THE FULLEST EXTENT PERMISSIBLE UNDER APPLICABLE LAW, THE PRODUCTS AND CA SERVICES THAT YOU PURCHASE FROM US ARE PROVIDED TO YOU "AS IS," AND YOUR USE IS AT YOUR OWN RISK. WE DO NOT MAKE, AND HEREBY DISCLAIM, ANY AND ALL EXPRESS, IMPLIED OR STATUTORY WARRANTIES, INCLUDING IMPLIED WARRANTIES OF MERCHANTABILITY, FITNESS FOR A PARTICULAR PURPOSE, NONINFRINGEMENT OF THIRD PARTY RIGHTS, AND ANY WARRANTIES ARISING FROM A COURSE OF DEALING, USAGE, OR TRADE PRACTICE. SOME JURISDICTIONS DO NOT ALLOW THE EXCLUSION OF OR LIMITATIONS ON IMPLIED WARRANTIES, SO THE ABOVE EXCLUSIONS AND LIMITATIONS MAY NOT APPLY TO YOU. UNLESS AGREED OTHERWISE OR REQUIRED BY APPLICABLE LAW, ANY WARRANTIES PROVIDED IN RELATION TO PRODUCTS OR CA SERVICES ONLY EXTEND TO YOU ON THE UNDERSTANDING THAT YOU ARE A USER AND NOT A RESELLER OF THOSE PRODUCTS OR CA SERVICES.
7.2
WE HAVE PRICED PRODUCTS AND CA SERVICES AVAILABLE FOR PURCHASE FROM US UPON THE UNDERSTANDING, AND YOU HEREBY ACKNOWLEDGE THE UNDERSTANDING, THAT TO THE MAXIMUM EXTENT PERMITTED BY APPLICABLE LAW, AND WHETHER OR NOT THE LIMITED REMEDIES PROVIDED HEREIN FAIL OF THEIR ESSENTIAL PURPOSE: (a) OUR AGGREGATE LIABILITY (WHETHER FOR BREACH OF CONTRACT, TORT OR ANY OTHER LEGAL THEORY) SHALL IN NO CIRCUMSTANCES EXCEED THE AMOUNT ACTUALLY PAID BY YOU FOR THE APPLICABLE PRODUCTS AND/OR CA SERVICES WHICH GIVE RISE TO SUCH LIABILITY; AND (b) NEITHER WE NOR OUR SUPPLIERS OR LICENSORS SHALL BE RESPONSIBLE OR LIABLE TO YOU FOR ANY LOST PROFITS, COST OF SUBSTITUTE GOODS OR SERIVCES, OR ANY SPECIAL, INCIDENTAL, INDIRECT, EXEMPLARY, PUNITIVE OR CONSEQUENTIAL DAMAGES OF ANY DESCRIPTION (INCLUDING WITHOUT LIMITATION LOSS OR INTERRUPTION OF BUSNIESS) IN CONNECTION WITH YOUR USE OF THIS SITE OR YOUR PURCHASE OR USE OF ANY PRODUCT OR CA SERVICE, HOWEVER CAUSED AND WHETHER BASED ON CONTRACT, NEGLIGENCE, TORT, WARRANTY, STRICT LIABILITY, OR ANY OTHER LEGAL THEORY, WHETHER OR NOT WE WERE AWARE OR ADVSED OF THE POSSIBILITY OF DAMAGES, AND IRRESPECTIVE OF THE NUMBER OR NATURE OF CLAIMS.
7.3
NOTWITHSTANDING THE FOREGOING, NOTHING CONTAINED IN THESE TERMS LIMIT OUR LIABILITY TO YOU FOR ANY LIABILITY TO THE EXTENT SUCH LIABILITY CANNOT BE EXCLUDED OR LIMITED AS A MATTER OF APPLICABLE LAW.
7.4
You agree to defend, indemnify and hold harmless us, our subsidiaries and affiliates, and their respective directors, officers, employees and agents from and against all claims and expenses, including attorneys' fees, arising out of or related to (a) any Products purchased by you in connection with your use of the CA commerce solution (including without limitation your use of any Third Party Service for which you purchase Service Use Rights from us), or (b) the violation of Section 8 of these Terms by you, your employees, consultants, agents, distributors, or customers.
7.5
To the fullest extent permitted by law and save where expressly set out in any License Terms or elsewhere, we shall have no liability to you in the event of the Products or CA Services infringing or being alleged to infringe the proprietary rights of any third party. In the event that the Products are or may be the subject of patent, copyright, database right, registered design, trade mark or other rights of any third party, you should refer to the relevant terms of the Product manufacturer and/or licensor/owner. We shall be obliged to transfer to you only such right or title as we have.
8.
EXPORT & CUSTOMS DUTIES
8.1
Each Product and CA SERVICE and any related items (including software, technology and technical information) sold, exported, transferred, supplied or licensed by us may be subject to and governed by the laws of the Malaysia and other countries, including but not limited to the Royal Malaysian Customs Department. You are required to comply with all applicable laws relating to the export, re-export, transfer, use, or import of any Product or related items. Diversion contrary to applicable law is prohibited. Notwithstanding any other request or agreement to the contrary, neither you nor CA shall take or be required to take any action prohibited or penalized under Malaysian or applicable foreign law.
8.2
The tangible shipment of Products from one country for delivery in another country may be subject to customs duties, fees, taxes and/or other charges in the country of ultimate destination. Unless otherwise expressly stated by CA during the order process, (a) your payment for the order in question does not include any customs duties, fees, taxes and/or other charges that may be due and payable in the Product's country of ultimate destination, and (b) the receiving party in the Product's country of ultimate destination is responsible for making entry and properly declaring the merchandise to the appropriate customs authorities, paying any applicable customs duties/fees/taxes/charges, and/or satisfying any additional import-related requirements. You should contact the local customs authorities in the relevant jurisdiction for further information on the applicable customs requirements and procedures, duties, fees, taxes, and/or other charges that may be assessed against the Product.
9.
NOTICES
9.1
Any notice or other communications in relation to these Terms may be given by sending the same by hand delivery, pre-paid post, fax or e-mail (a) with respect to notices and communications to you, to the address and contact information you provided in connection with your purchase of Products and/or CA Services; and (b) with respect to notices and communications to us, to the address listed at the beginning of these Terms or as otherwise specified in your order confirmation email or notification of Acceptance. These will also be the addresses for service of legal proceedings in the manner prescribed by law. Except as set out above in relation to cancellation of consumer orders, such notices or communications (where properly addressed) shall be considered received:
9.1.1
In relation to hand delivery, on the date of delivery at the relevant address (or, if this is not a working date, the first working date thereafter);
9.1.2
If posted, 5 working days after the date of posting;
9.1.3
If by fax, on the date of the transmission as evidenced by a successful transmission contact report (or, if this is not a working date, the first working date thereafter).
9.1.4
If sent by email, on the earliest of (i) the email being acknowledged by the recipient as received; (ii) receipt by the sender of an automated message indicating successful delivery or the email having been opened; or (iii) the expiry of 48 hours after transmission, provided that the sender has not received notification of unsuccessful transmission.
10.
NO WARRANTY
There is no warranty for the program to the extent permitted by applicable law. The copyright holders provide the program "as is" without warranty of any kind, either expressed or implied, including, but not limited to, the implied warranties of merchantability and fitness for a particular purpose. The entire risk as to the quality and performance of the program is with you. Should the program prove defective, you assume the cost of all necessary servicing, repair, or correction.
AWESOME TECHNOLOGY RESOURCES does not warrant that the Software will be free from errors or will meet your specific requirements. You assume complete responsibility for decisions made or actions taken based on information obtained using the Software. Any statements made concerning the utility of the Software are not to be construed as expressed or implied warranties.
THE SOFTWARE IS LICENSED ON AN "AS IS" BASIS WITHOUT WARRANTY OF ANY KIND. AWESOME TECHNOLOGY RESOURCES EXCLUDES ANY AND ALL IMPLIED WARRANTIES, INCLUDING WARRANTIES OF MERCHANTABILITY AND FITNESS FOR A PARTICULAR PURPOSE. IN NO EVENT SHALL AWESOME TECHNOLOGY RESOURCES BE LIABLE TO YOU OR TO ANY THIRD PARTY FOR INCIDENTAL OR CONSEQUENTIAL DAMAGES, INCLUDING BUT NOT LIMITED TO ECONOMIC LOSS OF ANY KIND SUCH AS LOSS OF BUSINESS OPPORTUNITY, LOSS OF PROFITS OR SAVINGS, COSTS ARISING FROM RELIANCE ON FAULTY OUTPUT, COSTS OF CAPITAL, INJURY TO GOODWILL, LOSS OF PRODUCTIVITY OR LOSS OF OR INJURY TO PROPERTY, REGARDLESS OF WHETHER AWESOME TECHNOLOGY RESOURCES IS ADVISED, HAS OTHER REASON TO KNOW, OR KNOWS OF THE POSSIBILITY THEREOF.