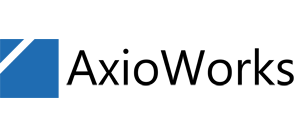 AxioWorks Reseller Malaysia, AxioWorks SQList Professional Plus, AxioWorks SQList Professional Plus
SQList pricing and licensing
SQList is available with a perpetual licence, which means there are no renewals or expiry dates to worry about. Once you've bought it, it's yours to use for good.
Each licence gives you a single installation of SQList. The price includes a one-year of support and upgrade plan. These can be renewed using the plans below if you would like support or maintenance at any stage.
About our plans and prices:
(1) Preventative Maintenance is a subscription based plan that has to be renewed annually, renewals start from the end of the previous period (retroactively if purchased after the previous period has expired).
(2) Software Assurance is not subscription based, can be purchased at any time, and last for one year.
Visit the SQList page for full details, or compare the different versions for more information.
This product includes a 1 year subscription to Preventative Maintenance.
* ESD: electronic software download.
All the products are digital in nature and are downloaded/shipped online. There will be no physical CD/manual.
Regular Price:

MYR23,688.00

Regular Price:

MYR9,388.00

Regular Price:

MYR5,288.00