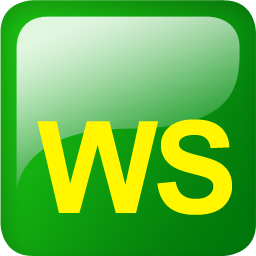 WordSmith Malaysia Reseller, WordSmith Tools

WordSmith Tools is a software package primarily for linguists, in particular for work in the field of corpus linguistics. It is a collection of modules for searching patterns in a language. The software handles many languages.


Licences
A
licence is perpetual
and will not expire. You may at any time re-download if for example your version has got corrupted or if you want the latest download available. In WordSmith you will find a tool for checking how up-to-date your version.
A WordSmith 3 licence works with version 3 only, 6 works with version 6 only, etc. The different major versions issued since 1996 can be seen at
http://www.lexically.net/publications/citing_wordsmith.htm
When a new major version is issued, you may if you wish purchase a new licence usually at 50% discount.
A Site Licence? Or Individual Licences?
Site licence
You want a number of people to use WordSmith but aren't sure which licence type suits you.
There are 2 possibilities. Either way, the licence is valid forever and the software can be updated freely as often as you like while it still develops (ie. until there is a new major version).
This is a licence for an organisation. Requires installation on a shared folder. Limits the number of concurrent users at any given time.
Individual licence
This is a licence for a person. For an organisation allows any one user to use on that one computer. For individuals, allows use at work and at home under certain conditions.
A bundle of individual licences
= one
individual licence
for each user
The main advantages are : quicker, personal for the student/employee, use at home and at work.
These licences can be time-limited by you using special extra software supplied and after the time limit is over the licences can be passed on to a fresh group of students. No need to worry about the old students returning their licences because they expire naturally when you set them to.
The disadvantages are: purchase is slightly more expensive (though if time-limited you get numerous re-uses), each person installs. An individual licence version must be installed and run on a drive local to the PC or laptop or a memory stick.
Kindly contact us for more information.
* ESD: Electronic Software Download.
All the products are digital in nature and are downloaded/shipped online. There will be no physical CD/manual.
Regular Price:

MYR1,888.00

Regular Price:

MYR1,588.00
Regular Price:

MYR5,788.00