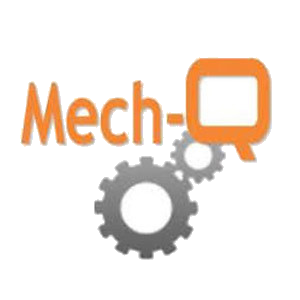 Mech-Q Malaysia price, Mech-Q Full Suite, Mech-Q Piping, Mech-Q Ducting, Mech-Q Stuctural, Mech-Q mechanical

Are you looking for the best Engineering & Drafting CAD Software? Our solutions suit professionals like you that are involved in commercial, food & beverage, petrochemical, biotechnology, heavy industry, marine, mining, military, pharmaceutical, pulp & paper, energy generation or similar type of industry.
If you require easy to use engineering software to get the job done right and quicly, then we have the solution you are looking for!

We have software products for a wide range of engineering applications ranging from Mechanical software, Piping software, HVAC Ducting software and Structural Steel Detailing software.
Each application is a set of powerful functions and utilities that makes your engineering design and drafting work easy and cost effective.

* ESD: electronic software download.
All the products are digital in nature and are downloaded/shipped online. There will be no physical CD/manual.


Regular Price: MYR2,800.00

Special Price MYR2,688.00

Regular Price: MYR4,050.00

Special Price MYR3,788.00

Regular Price: MYR2,800.00

Special Price MYR2,688.00
Regular Price: MYR2,800.00

Special Price MYR2,688.00

Regular Price: MYR2,800.00

Special Price MYR2,688.00