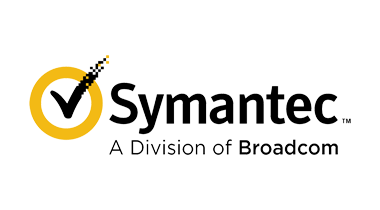 Broadcom Symantec Malaysia Reseller, symantec endpoint protection, Symantec Antivirus, Symantec Backup, Symantec Ghost
Symantec Endpoint Protection
Symantec Endpoint Security
System requirements for Endpoint Protection
Symantec™ Endpoint Protection Installation and Administration Guide
Installing Symantec Endpoint Protection Manager
Activate a new or renewed Endpoint Protection license
Licensing an unmanaged Windows client
Symantec Data Loss Prevention for Endpoint
Symantec™ Data Loss Prevention for Endpoint Data sheet
Band A: 1 - 24 users, Band B: 25 - 49 users, Band C: 50 - 80 users,
Symantec Backup Exec
Symantec Backup Exec 16 Datasheet
Symantec Encryption (PGP) Documentation
PGP™ Command Line Version 10.4.0 Release Notes
PGP™ Command Line User's Guide
Learn more about
Symantec Product Categories
Managing subscriptions
Download the latest version of Symantec Endpoint Protection
Symantec™ Endpoint Protection Quick Start
Activating Symantec Software
Activating or importing your Symantec Endpoint Protection product license
Activate a new or renewed Endpoint Protection 12.1 license
Installation Guide for Symantec Endpoint Protection and Symantec Network Access Control
Prepare your server to install Symantec Endpoint Protection Manager 12.1
Install Symantec Endpoint Protection Manager 12.1
Symantec Endpoint Protection Quick Start Guide
Upgrade or migrate to Endpoint Protection 14
Datasheets
Symantec Endpoint Protection 15
Symantec Protection Suite Enterprise Edition
Symantec Endpoint Protection Cloud
Symantec Ghost Solution Suite
Symantec Endpoint Encryption
Download
Download the latest version of Symantec software
Dowload Symantec Endpoint Protection Trial
Updates
Download the latest version of Endpoint Protection
Symantec Endpoint Protection 14.0.1 MP2 client-only patches
Download Virus Definitions
Virus Definitions & Security Updates
Documentations
Don't Know What to Download?
Click
here
for more details.
Getting Started
Symantec™ Endpoint Protection Quick Start Guide
Release Notes and System Requirements
Product Guide
Support Landing Page


Symantec for Linux
Overview of Symantec Endpoint Protection Linux requirements
Symantec™ Endpoint Protection 14.x for Linux Client Guide
Supported Linux kernels for Endpoint Protection 12.1.x
Get Started
Many Symantec products require activation after purchase, renewal or upgrading to the latest version. Activation codes (sometimes referred to as "license keys") vary by product and may take the form of a serial number, license file, alphanumeric string key or other file-based keys. If your software product(s) requires an activation code, please refer to the Product Details. If your activation code is not attached, you can access it from MySymantec

Note: First time users will need to create a login account in order to access your product software or activation codes.

More information about downloading, activating or accessing your product or service, including how to access Activation Codes, can be found at Getting Started.


Download and Installation
Support
Broadcom Support Portal - My Entitlements Page
Download the latest version of Symantec software
On Premise or Cloud?
Product with SEP (Endpoint Protection) – purely On premises Models where admin needs to deploy the management server and manage.
Product with SES (Endpoint Security) - with the option of Hybrid. That means either admin can deploy on premises SEPM or leverage cloud management portal.
Looking for more support and information?
Symantec Malaysia:
Tel: +60 3 2058 5300


* ESD: Electronic Software Download.
All the products are digital in nature and are downloaded/shipped online. There will be no physical CD/manual.