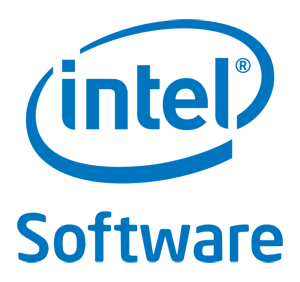 Intel Software Malaysia Reseller, Intel Parallel Studio XE, Intel Fortran, C++, Cluster, Professional, Compose edition
Intel® Parallel Studio XE 2019
Intel® Parallel Studio XE boosts application performance from enterprise to cloud, and HPC to AI, and empowers developers to deliver fast, scalable, reliable parallel code with less effort. This comprehensive tool suite addresses the needs of software developers and domain specialists who need to get the most performance out of today's and future Intel® platforms.
Composer Edition:
Includes Intel® C++ and Fortran compilers, performance libraries, and performance-optimized Python*.
Professional Edition:
Includes the Composer Edition, plus performance profiling, a memory and thread debugger, and design tools to simplify adding threading and vectorization.
Cluster Edition:
Includes the Professional Edition, plus an MPI library, MPI profiling and error-checking tools, and an advanced cluster diagnostic expert system in a tool.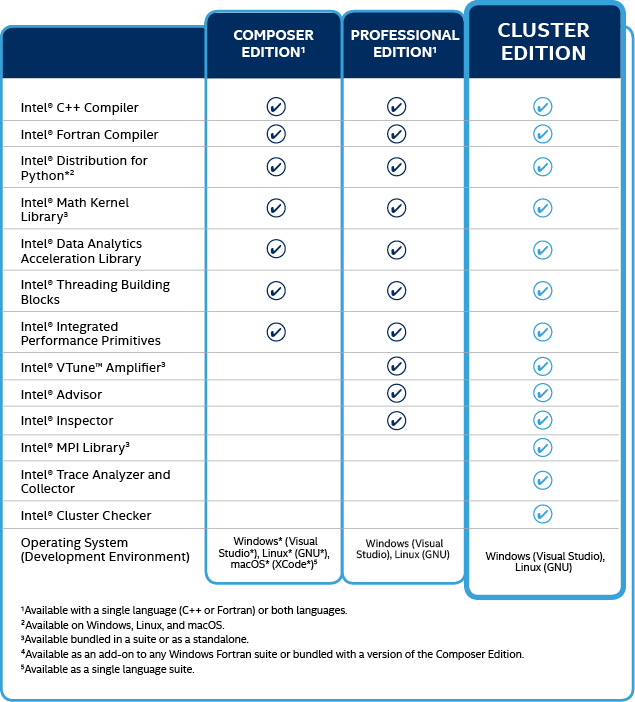 Product brief
Intel® Parallel Studio XE Support

* ESD: electronic software download.
All the products are digital in nature and are downloaded/shipped online. There will be no physical CD/manual.