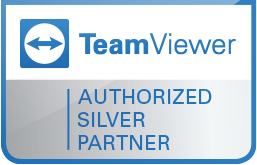 TeamViewer Malaysia Reseller, TeamViewer Business, TeamViewer Premium, TeamViewer Corporate

TeamViewer Malaysia licensing and technical support 03-9212 6117
ANNOUNCEMENT
From April 10, 2018, TeamViewer will be moving to subscription model pricing. This means that:
• Customers will always benefit from the latest version of our software and enjoy a simpler, hassle free buying experience.
• The subscription model enables a flexible system for payment of software, usage and support.
• In a fast-changing world, our subscription licensing is tailored to the customer's reality.
Comparison
Compare License Bundles and Features
What is Unlimited endpoints?
Only one side of a TeamViewer connection requires a license. That means every TeamViewer license enables you to provide support to as many customers or endpoints as you wish. Installation on and connection to endpoints does not incur any extra costs.
Concurrent users
Concurrent users refers to the number of licensed users who can start simultaneous sessions (remote control or meeting).
The Business license is a single-user license and thus only requires its single session channel. Concurrent sessions started by multiple licensed users are not possible.
The Premium license comes standard with one session channel. As such, only 1 concurrent user from as many as 50 licensed users at a time can start a session.
The Corporate license includes three session channels. This means that 3 concurrent users from as many as 200 licensed users can establish sessions simultaneously.
You can expand the number of AddOn channels for your Premium or Corporate license at any time by purchasing them additionally.
Example: Your company has purchased a Corporate license and one AddOn channel. This means that 4 concurrent users from as many as 200 licensed users can establish sessions simultaneously.
Looking for more support and information?
TeamViewer Malaysia:
Tel: 03 9212 6117
Toll free: 1800 818 789
* ESD: Electronic Software Download.
All the products are digital in nature and are downloaded/shipped online. There will be no physical CD/manual.
Regular Price:

MYR1,068.00

Regular Price:

MYR1,259.00

Regular Price:

MYR1,428.00
Regular Price:

MYR4,788.00

Regular Price:

MYR2,628.00