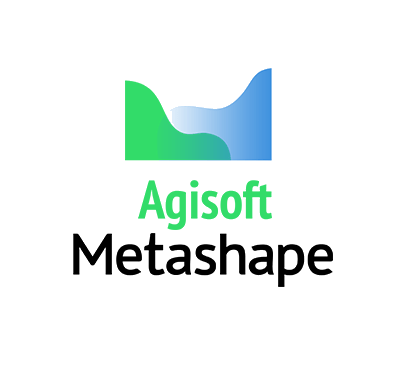 Agisoft Metashape Malaysia Reseller, Metashape Standard, Metashape Professional


Agisoft Metashape is a stand-alone software product that performs photogrammetric processing of digital images and generates 3D spatial data to be used in GIS applications, cultural heritage documentation, and visual effects production as well as for indirect measurements of objects of various scales.
Agisoft Metashape presentation in PDF
Licensing Options
Youtube
Tips and Tricks
Knowledge base
Recommendations when choosing new hardware for Metashape
General information related to GPU processing
The software and documentation are supplied electronically. You will receive a registration code by e-mail after your order is processed. This registration code allows to convert a demo Metashape version into a fully featured registered version.
Wisely implemented digital photogrammetry technique enforced with computer vision methods results in smart automated processing system that, on the one hand, can be managed by a new-comer in the field of photogrammetry, yet, on the other hand, has a lot to offer to a specialist who can adjust the workflow to numerous specific tasks and different types of data. Throughout various case studies Metashape proves to produce quality and accurate results.
Node-Locked license
Node-Locked License (previously called Stand-Alone license) is a rehostable node-locked license, i.e. one license allows to activate the program at one machine only, however, the license can be transferred to a different computer if needed. Node-Locked license allows to use Metashape software in all kinds of paid and unpaid projects. The license is available both to individuals and legal entities, such as companies, firms, museums, research institutions, governmental institutions, etc.
Floating License
Floating license allows to install the program on as many computers as desired and run it, at any one time, on as many systems as the number of licenses purchased indicates. One computing machine shall be designated as the "license server"; the license server utility installed on it will manage license distribution across the network of computers where the program has been installed. Floating license is available for Agisoft Metashape Professional Edition only.
Educational License
Educational licenses (rehostable node-locked) and Educational Floating licenses are available exclusively to accredited educational institutions, their employees and students of such institutions. Only officially accredited educational institutions are eligible to obtain Agisoft Metashape educational licenses. This includes: universities, colleges, junior colleges, scientific and technical schools, vocational schools, and correspondence schools. Educational or Educational Floating licenses can also be purchased by students and officially employed teaching and research staff of officially accredited educational institutions. Any educational license prohibits all commercial uses of the software. Educational / Educational Floating and Node-Locked / Floating licenses differ legally but are technically identical.


* ESD: electronic software download.
All the products are digital in nature and are downloaded/shipped online. There will be no physical CD/manual.


Regular Price: MYR31,488.00

Special Price MYR30,888.00

Regular Price:

MYR2,488.00

Regular Price: MYR42,388.00

Special Price MYR40,888.00
Regular Price:

MYR15,688.00