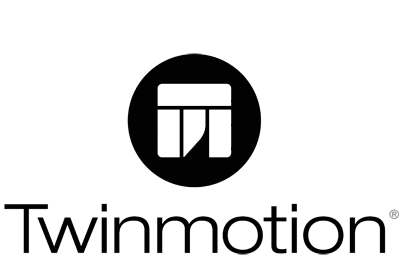 Twinmotion

Twinmotion is designed for architecture, construction, urban planning and landscaping professionals. Powered by a robust graphic engine, Twinmotion is the only solution on the market capable of producing high quality images, panoramas, standard or 360° videos in mere seconds, allowing fully immersive 3D VR exploration. A simple interface and pictograms make Twinmotion extremely easy to learn and use, regardless of the size and complexity of your project, your material, your IT knowledge and your modeler.

* ESD: Electronic Software Download.
All the products are digital in nature and are downloaded/shipped online. There will be no physical CD/manual.