Discover all the tools your organization needs to create, review, and output breathtaking designs with serious efficiency.
CorelSure software maintenance is included with your purchase. Get new versions upon release, as well as other benefits, including dedicated support, global licensing and centralized control.
Streamlined graphic design tools for business
Built with productivity in mind, CorelDRAW® Graphics Suite is trusted by millions of design teams around the globe for professional vector illustration, layout, photo editing, typography, and collaboration. A budget-friendly subscription or licensing with maintenance provides incredible ongoing value with instant, guaranteed access to exclusive new features and content, peak performance, and support for the latest technologies.
Design
Find all the tools your team needs to produce unique illustrations, signage, logos, and more–on Windows or Mac–and on the go with CorelDRAW.app™.
Collaborate
Seamlessly collaborate with clients and colleagues using CorelDRAW.app to gather real-time feedback from one or many reviewers.
Done
Deliver exceptional results in less time, thanks to seriously productive tools for any type of output.
Expansive toolbox for project success
CorelDRAW®

Vector illustration and page layout
This powerful, full-featured graphic design application for vector illustration and page layout empowers teams to create anything and everything.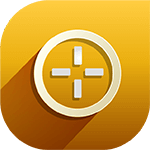 CAPTURE™

Screen capture
Capture and save images of a computer screen, including the entire screen, individual windows, or menu lists, in one click.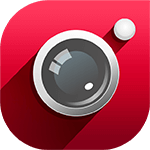 Corel PHOTO-PAINT™

Image editing and pixel-based design
Process images in high gear with the robust AI-powered PHOTO-PAINT and its integrated workflow with CorelDRAW.
Corel® Font Manager

Font exploration and management
Organize and manage font libraries with the simple, yet intuitive, Corel Font Manager and use favorite fonts without having to install them.
CorelDRAW.app™

Browser-based vector illustration and graphic design
Use CorelDRAW.app on web or iPad for convenient collaborative file review or to design on the go.
AfterShot™ HDR

RAW photo editor
Make professional-grade corrections and enhancements to RAW or JPEG photos and create high dynamic range images with AfterShot HDR. Available in English, German and Japanese